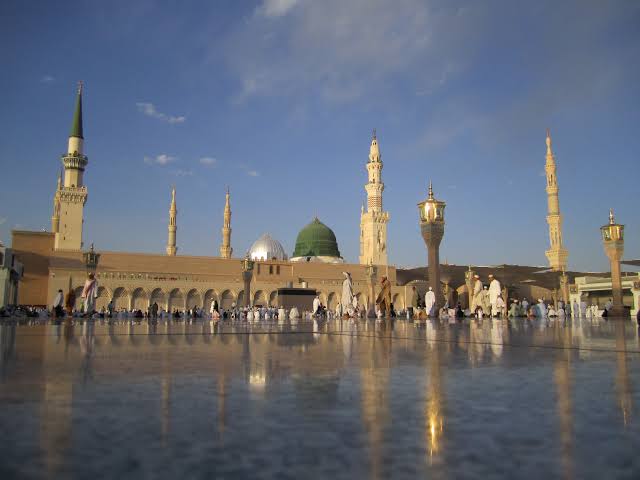 According to a foreign news agency, the Masjid al-Nabawi and Masjid al-Aqsa, like other mosques around the world, were closed to worshipers to prevent the spread of the coronavirus.
Easing of the lockdown in Saudi Arabia, the Masjid al-Nabawi, like other mosques, was reopened for prayers after two and a half months.
https://mobile.twitter.com/Deebahaani/status/1267002783594680321/photo/1?ref_src=twsrc%5Etfw%7Ctwcamp%5Etweetembed%7Ctwterm%5E1267002783594680321&ref_url=https%3A%2F%2Fwww.express.pk%2Fstory%2F2046207%2F10
A large number of people came to the Prophet's Mosque in groups to offer prayers. The mosque is open to 40% worshipers according to its capacity.
Precautions were taken to avoid coronavirus during the prayers, most of the worshipers wore masks and brought their "Jaye Namaz" with them while keeping a certain distance between them in the line-up.
https://mobile.twitter.com/arabnewspk/status/1267007061935579137?ref_src=twsrc%5Etfw%7Ctwcamp%5Etweetembed%7Ctwterm%5E1267007061935579137&ref_url=https%3A%2F%2Fwww.express.pk%2Fstory%2F2046207%2F10